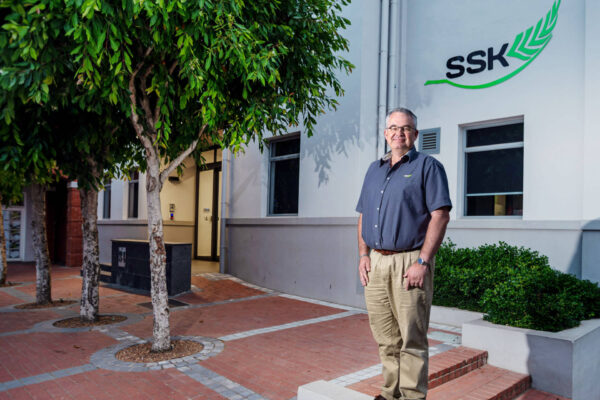 Who can become a member?
Any individual, juristic person, partnership or trust that is directly involved in agriculture, can become a member of SSK. With the discretion of SSK's directors who approve all membership applications, individuals or entities providing agricultural services would be considered.
Benefits of membership
Although not an exhaustive list, the following provides an overview of some of the benefits that members of SSK enjoy:
Short-term member's funds – the availability of a production provision account that bears interest at preferential interest rates and provides money market liquidity

Purchases – one month of interest free credit from the statement date

Purchases – payment discount on purchases (1% discount off all retail and spare parts purchases where a profit margin of greater than 10% applies)

Purchases – the facilitation and free submission of purchase data to the AgriBonus loyalty scheme

Agricultural Services – free access to an agronomist, a livestock expert, as well as an agricultural economist

Management interaction – direct access to SSK's directors and management through SSK's numerous member feedback sessions hosted throughout the year.

Long-term member's funds – recoupment of costs associated with purchases from SSK, through the annual differentiated bonus declaration

Long-term member's funds – serves as security for production credit facilities granted
Instalment sale agreements – no penalties are levied for early settlement

Instalment sale agreements – a simple, swift and efficient application process

Instalment sale agreements – flexible terms and conditions are granted at very competitive interest rates.

Subsidiaries – preferential treatment where possible

Production credit facilities – highly favourable terms and interest rates

Production credit facilities – a simple, personalised credit application process

Production credit facilities – a wide variety of assets are considered for security purposes

Information – Information sessions are held throughout the year, at no cost to our members

Queries – A dedicated employee to deal with member-related account queries and requests
How to become a member?
If you would like to become a member, please download the form below in DOWNLOAD.
In the case of a partnership, one of the partners must be a member of SSK before the partnership can apply for SSK membership.
How to resign as member?
When a member wishes to resign, a written request is addressed to the directors of SSK to consider the resignation. Examples of where resignations would be applicable, is where members retire, cease their farming activities or in the event of the death of the member.
Contact
Become a member

T 028-514 8642
F 028-514 8656
E membership@ssk.co.za
Business Hours
Monday to Friday: 07:30 – 17:00