Sentraal-Suid Co-operative
SSK is a primary agricultural co-operative that delivers high-quality products and services to mainly the agricultural industry.
SSK has an equity interest in, or possesses in full, the following companies: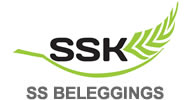 Sentraal-Suid Beleggings
SSB is an investment company that focuses on viable, non-agricultural opportunities. The current investments consist of properties and Riparian Investment Consortium 1 (Pty) Ltd.
T 028 514 8600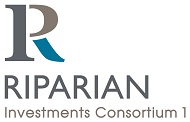 Riparian Investment Consortium 1
RIC1 is a diverse investment company.
T 028 514 8600
Tuinroete Agri
Tuinroete Agri is a company that focuses mainly on the letting of fixed properties. Its primary assets are properties in the Garden Route region that supply agricultural services and products.
T 044 601 1200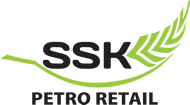 SSK Petro Retail
SSK Petro Retail is a black empowered company in the fuel retail sector.
T 028 514 8600

Softlutions
Softlutions is an innovative and progressive software development company, that strives to bring software development capabilities to a wider audience. Their core vision of creating more accessible software development, is achieved through FrameworX. FrameworX opens up the world of cost-effective, consistent, feature-rich software development using a few easy-to-understand, yet powerful concepts.
T 021 852 2141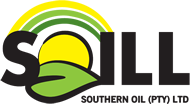 Southern Oil
Southern Oil is a modern oil extraction plant and edible oil refinery situated in Swellendam. It is committed to the provision of the healthier alternative oils, both nationally and internationally. SOILL's flagship brand is B-Well Canola Oil. It is one of the only oils sold in South Africa that is endorsed by CANSA.
T 028 514 3441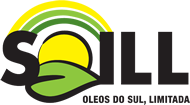 Oleos do Sul
Oleos do Sul is a coconut oil processing plant based in Maxixe, Mozambique with a refinery and packaging plant based in Isithebe, Gauteng.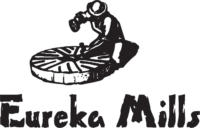 Eureka Mills
Eureka Mills produce white bread flour, brown bread flour, cake flour, wholemeal flour, crushed rye and Rye flour from its Karringmelksrivier mill, situated just outside of Heidelberg in the Southern Cape. These products possess definite unique qualities, distinguishing it from alternative and competing products. Eureka Mills only uses high-quality, locally-produced wheat.
T 028 722 1887

Hessequa Abattoir
Hessequa Abattoir was established in 2007 and operates a abattoir in Riversdale. Livestock is purchased from producers throughout the Southern Cape and then processed and distributed to various wholesalers and butchers in South Africa. The company has modern facilities with the highest standards of hygiene that are consistently applied. The company is one of the first companies to implement a biogas plant where electricity is generated from waste material.
T 028 713 1713

Technifarm
Technifarm is a precision farming, monitoring and measuring company. It follows the full cycle of precision farming, and is involved all the way from surveying the farm to the final harvest, not only with supplying machines, but also with service and data processing. Technifarm's objective is to help farmers to improve their soil fertility and status, so that they can reduce input costs, increase yields, decrease risk and run a more profitable business. Technifarm aims to do all of this whilst minimising the disturbance of ecological systems.
T 028 514 3140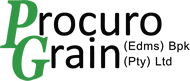 Procuro Grain
Procuro Grain is a company owned by a strategically located Safex registered silo complex in Randfontein with the primary focus on grain storage and value added for its shareholders.