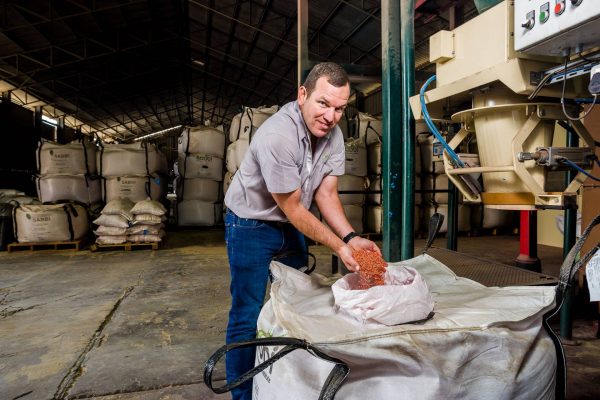 Sentraal-Suid Co-operative has seed processing plants in, Swellendam, Heidelberg, Riversdale, Herold and Albertinia.
Sentraal-Suid Co-operative strives to provide high-quality seed to it's producers. Wheat, barley, oats and triticale seed is multiplied by the National Seed Scheme, and can be purchased by producers. Sentraal-Suid Co-operative also provides canola, lupines and field pea seed to its members on order.
Seed Order Forms are sent out annually in October to its members. These forms must be returned to SSK, on or before the 3rd of December of each relevant year. Please download the Seed order form from below.
Business Hours
Mon – Fri: 07:30 – 13:00 & 14:00 – 17:00
Sat: 08:00 – 12:00
Sun: closed