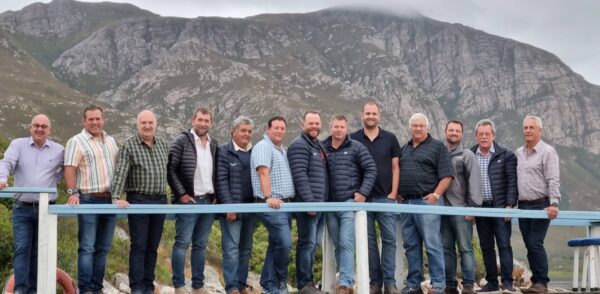 SSK's board members are all farmers and agriculture is close to their hearts. They boast first-hand knowledge of the industry and lead SSK in ensuring success for our members' businesses. They make it their priority to ensure that the organisation complies with the wishes of the members, as well as the community.
Dirk van Papendorp
Chairman
see details
Dirk van Papendorp
Dirk van Papendorp is the third generation of Van Papendorp's on their family farm Voorstekop, in the Heidelberg district. He completed his school education in 1982 at Heidelberg High School. He got his B.Sc Agric degree at the University of Stellenbosch in 1986 and after completing his military training, he obtained his Hons. (Agricultural Economics) at the same University. He then began farming on the family farm where he held various positions in organized agriculture among others: Secretary of Heidelberg Farmers association, member of the Rural Council, Chairman of the GrainSA Canola Industry Committee and Board member of Region 27. Dirk is also involved at the Suurbraak Grain Farmers' Cooperative where he is a mentor as well as a board member. He is closely involved with the development and aiding of willing grain farmers in the Suurbraak community. He is married to Retha and together they are blessed with four beautiful girls who enjoys farm life in abundance with them.
Schalk Viljoen
Vice Chairman
see details
Schalk Viljoen
Schalk is a native of Riviersonderend, where he matriculated in 1984. Currently he resides on the farm Van der Wattskraal. After school he studied at the Grootfontein College of Agriculture that specializes in sheep and wool majors. Since 1991 he's been farming with grain and merino sheep in rotation with lucerne and medic pastures in the Stormsvlei and Riviersonderend area. Over the past ten years Schalk has served as Executive committee member of GrainSA, on the Directory of Agri Western Cape and Agrimega, and as Trustee of the Winter Grain Trust. In 2012 he was elected to the Board of Directories at SSK. Schalk is married to Landi and they have two sons, Schalk – Willem and Ben. His free time is spent with his family and he occasionally plays some golf. Agriculture in the Overberg is his passion and he believes there is no better place to farm with grain and sheep as right here at the Southern tip of Africa
Thys Odendaal
Board Member
see details
Thys Odendaal
Thys matriculated in 1995 from Oakdale Agricultural High School. In 1998 he obtained his B.Agric. (Admin) degree from the University of Stellenbosch, after which he settled into the farming industry. He farms with his father on the farm Leeukop in the Protem area. In 2009 he became one of SSK's directors. He is married to Cara-Mari and they have two girls namely Gera & Minette.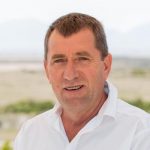 Marais Pienaar
Board Member
see details
Marais Pienaar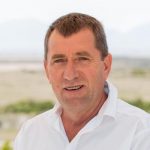 Marais Pienaar grew up in Murraysburg and matriculated there in 1985. Upon completing his National Service in Bloemfontein, he obtained his B.Agric at the University of the Orange Free State. Since 1991 he has been involved in agriculture, first in the livestock industry and since 2004 in the pome fruit industry in the Langkloof. He's been the director of the Langkloof Farmers' Cooperative from 2005 to 2007 and from 2007 to 2013 he served as director of Tuinroete Agri. Marais is married to Di and they have two daughters, Nerine-Mari and Gemma. His hobbies includes hunting, mountain biking and the outdoors.
Adriaan Steyn
Board Member
see details
Adriaan Steyn
Adriaan matriculated in 1995 at the Oakdale Agricultural High School in Riversdale. Thereafter he obtained his B. Agric Admin at Stellenbosch University. Adriaan was temporarily appointed as an SSK board member in August 2008 and in 2009 became a permanent member . He is also a director at Soill. He initially went to North America to work there before he started farming with his father (Dirkie) in 2001. He lives on the farm Wankie in the Heidelberg district. He and his wife Letetia have three sons, Drian, Deniel and Cristiaan. The farm currently consists of 100% sowing crops. His passion is conservation agriculture.
Thys Streicher
Board Member
see details
Thys Streicher
Thys matriculated in 1999 at Swellendam High School. He then completes an agricultural management course at Saasveld, George. 2003 he started a mixed farm near Swellendam with his father, focusing on the grain and sheep branch of the farm.
Johannes Joubert
Board Member
see details
Johannes Joubert
Johannes grew up on his father, Geoffrey's, farm near Riversdale. He Matriculated in 1988 from Oakdale Agricultural High School. Thereafter in 1989 he began his national service and became a J.L. Instructor. He also studied at the University of Stellenbosch for an agricultural management course and in 1993 he joined his father on the farm. In 2011 they expanded their enterprise towards Heidelberg. Currently Johannes and his brother Geoffrey are farming together with grain and sheep. Johannes is Chairman and co-owner of Hessequa Abattoir, Riversdale. He is married to Rika, an avid Saddle Horse enthusiast. Their two daughters Anja and Korine share their mother's love for horses, while Johannes likes mountain biking.
Hampie Lourens
Board Member
see details
Hampie Lourens
Hampie grew up outside Swellendam on their family farm, Mopama. He matriculated in 1990 at Swellendam High, where he also served as head boy. He graduated from Stellenbosch University with B.Comm, B.Comm (Hons) and M.Comm (Transport Economics) degrees. He received training at HES-ISER (School of International Economics, Rotterdam, Netherlands) as well as Executive Managerial training at the Wits Business School.
He worked for 20 years in the corporate environment, amongst others at Bidvest SABT (South African Bulk Terminals) as Executive Manager from 2010 to 2018. He has vast experience in managerial positions at companies involved with agriculture and received exposure to high level strategic decision making with industry leaders both locally and internationally. He and his family returned to Swellendam and Lourens Broers Boerdery in 2018.
Jonathan Barry
Board Member
see details
Jonathan Barry
Jonathan grew up on their family farm, Lismore, outside Suurbraak in the Swellendam region and matriculated at Swellendam High in 2000. He studied at Prestige College, where he graduated with MSCE, MSCD, Network Integration and Systems Technology qualifications. During this time he served on the Student Council and was Chairman of his hostel. After his studies he worked as a Lecturer in Information Technology in England. He returned to South Africa in 2007 and has farmed on the family farm since then. He served as Chairman of the South Cape Jersey club from 2009 until 2011. During this time the successful and still popular South Cape Herd competition was launched. He was elected to the Western Cape Management of the MPO in 2015, a position which he still holds. In 2019 he became Director of Mooivallei Dairies and is a dairy farmer in heart and soul. He is married to Mariëtte and they have 3 children.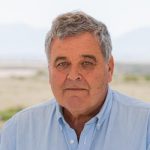 John Robertson
Board Member
see details
John Robertson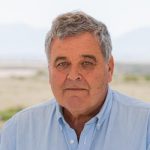 John matriculated in 1970 from Rondebosch Boys High School in Cape Town. In 1974 he obtained his B.Sc in Agriculture (Agricultural Economics) degree and in 1977 his Hons.B.Sc Agriculture (Agricultural Economics) both from Stellenbosch University. He was then employed from 1975 to 1977 by the Bureau for Economic Research at Stellenbosch University. He started farming in Klein Brak River (Mossel Bay district) in 1978 and from 1978 to 1996 he mainly farmed with vegetables, sheep and wheat. From 1997 he changed his industry and started with dairy and beef cattle. He served on several boards of directors of various agricultural enterprises and institutions, including the executive board of Agri Western Cape and Agri-SA. He is married to Marianthe and they have 3 children, a daughter and two sons. He has a weakness for traveling and reading, and an interest in history and English literature.
Piet Sands Uys
Board Member
see details
Piet Sands Uys
In 1974 Piet matriculated from Jan van Riebeeck High School in Cape Town. Thereafter he completed his military training in the police in 1976. He then went to the University of Stellenbosch and in 1980 he obtained his degree in B.Econ with Economics, Business Economics an Industrial Psychology as majors. He started farming with his father, Pietie Uys, in 1981 and his brother, P.K. Uys, in 1982 on the farms Sandfontein and Meerlust. The farm has been in the Uys family since 1876, Piet is now the fifth-generation farming on Sandfontein. Piet married Janet Myburgh, a girl from Carnarvon, in 1983. They have 3 sons – Pietman, Johan and Loutjie and a daughter, McLeisch. Pietman is now farming with Piet on Sandfontein were they manage grain, merino sheep, cattle and ostriches. Piet has been on SSK's Board of Directors since 1992, and is currently also part of some of SSK's subsidiaries Board of Directors.