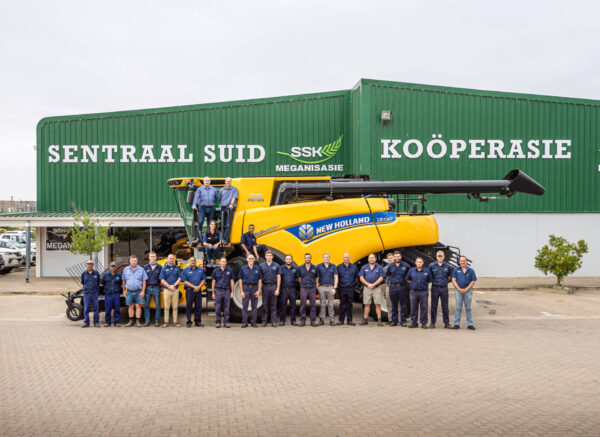 New Holland, Rovic Leers, Falcon, Piket Implements and BPI are some of the main suppliers to SSK. The SSK dealership prides itself in its service excellence, and therefore expects the same from their suppliers. It is for this very reason that SSK deals only with reputable suppliers within South Africa and abroad.
The marketing team is well trained and specialists in their field. They are a sales team that are able to assist with technical solutions and advice.
SSK also offers financing to it's members via their member's account. So in order to receive such a benefit, join the SSK team!!
The dealership stocks a wide range of the aforementioned companies' products, and is able to import any desired machine.
Swellendam
1 Koringland Street
Swellendam 6740
T 028-514 8600
F 028-514 8901
E dealershipswd@ssk.co.za
Business Hours
Mon – Fri: 07:30 – 17:00
Sat & Holidays: 08:00 – 13:00
Sun: closed
Heidelberg
20 Eksteen Street
Heidelberg 6665
T 028-514 8600
F 028-722 2566
E dealershiphbg@ssk.co.za
Business Hours
Mon – Fri: 07:30 – 17:00
Sat & Holidays: 08:00 – 13:00
Sun: closed
George
1 Discovery Road
Tamsui Industrial
George 6529
T 044-878 1109
E dealershipgeo@ssk.co.za
Business Hours
Mon – Fri: 07:30 – 17:00
Sat & Holidays: 08:00 – 13:00
Sun: closed