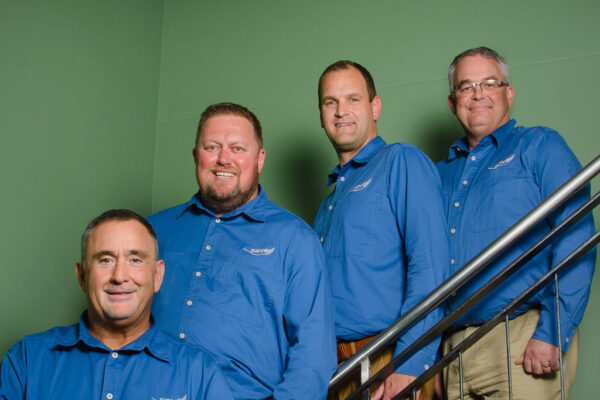 True to SSK's motto of "Work together, win together", SSK leadership supports the principle that the result of cooperation is better than the sum of individual achievements. Our world class leadership team share the same principled ethics and values and work to the benefit of employees and members alike.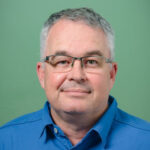 Francois Swanepoel
Chief Executive Officer
see details
Francois Swanepoel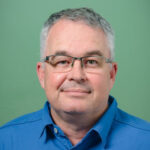 Francois matriculated in 1993 at Hoërskool Wolmaransstad and went on to complete the following degrees at the University of North West: BCom Accounting, BCom Hons (Industry- & Management Accounting) as well as a Masters degree in Business Administration (MBA). He started his career at Suidwes Landbou in 1997 as Internal Auditor, after which he joined PLK Landbou as Snr Accountant and was later appointed Financial Manager at Boland Agri. After the amalgamation between Boland Agri and WPK he was appointed General Manager Retail (Coastal) and Mechanisation until 2015, when he joined VKB as Executive Director: Commercial. In January 2022 he became the Chief Executive Officer at SSK. Francois is a lover of all sport especially tennis and cricket. His wife Marlene is a born and bred Namibian. They have two children.
Francois Loots
Chief Operating Officer: Commercial
see details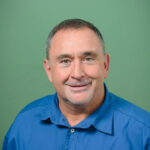 Pieter Malan
Chief Operating Officer: Grain Services
see details
Armandt Horne
Senior Manager Mechanization
see details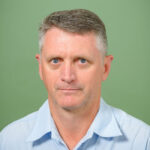 Henry Gale
Senior Manager Grain
see details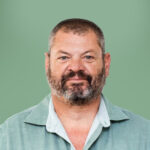 André Burger
Senior Manager Retail
see details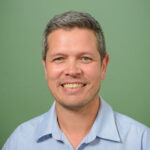 Adam van Wyk
Senior Manager Animal Feed Manufacturing
see details
Gerdus Steyn
Senior Manager: Seed
see details
Pieter Malan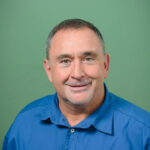 Pieter Malan boasts 33 years of relevant experience in senior positions, gained at various agricultural organisations and companies throughout South Africa. He holds a General Management qualification from UNISA as well as various Management Development programmes completed at USB, Harvard Business School and GIBS. He is married to Elzabè and they have 2 adult children. His interests include nursing bonsai trees and cycling.
Francois Loots
Francois Loots was born in Prieska in the Northern Cape and is married to Maggie. He has accrued 27 years relevant experience during his career at businesses like WPK, Cape Gate Fence and Wire Works, Kaap Agri, and most recently as Executive Manager: Retail and Fuel at VKB in Modimolle, Limpopo. He has furthermore completed various management courses locally as well as a Strategic Management in a Commercial Environment course at Babson College in the USA. The Loots couple loves spending time in nature camping, hunting or on 4×4 trips.
Armandt Horne
Armandt obtained a National Diploma in Marketing from the then PE Technikon, (Saasveld campus), where after he took up employment at Klein Karoo Cooperative. There he was promoted from Branch Manager to senior Branch Manager responsible for the De Rust- and Calitzdorp retail branches. During 2012 he joined OVK as Manager: Retail South, responsible for retail, fuel-distribution and mechanisation (Claas and Massey Ferguson) in the area. Armandt enjoys mountain biking and rock angling. He is married to Elizma and they have 2 sons.
Henry Gale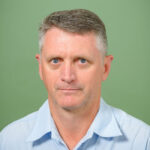 Henry matriculated at the Pioneer High School in Vryheid KwaZulu Natal in 1988. He then completed military service at Voortrekkerhoogte until 1990. In 1991 he started at Natal Agricultural Cooperative as an apprentice grader and progressed to Silo Manager in 1994. In 1996 he was promoted to Products Manager at the Natal Agricultural Cooperative and retained the position until 2004 after which Natal Agricultural Cooperative amalgamated with Afgri (Pty) Ltd. He became Regional Manager Handling and Storage – Natal until 2010 after which he joined SSK. He is married to Carla and has a son. He loves nature and agriculture and enjoys sports such as long distance running and fishing.
Adam van Wyk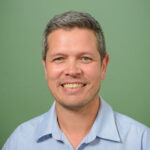 Adam van Wyk matriculated at Paul Roos Gymnasium in 1998 after which he received his B.Acc and Bcomm Management Account Hons. at the University of Stellenbosch. He also passed his Chartered Management Accounting exams in 2004, after which he specialized in various industries in financial and operations management and gained his broad business management experience. Most recently, he worked as operations manager at Southern Oil in Swellendam. Adam is passionate about growing and dynamic businesses and projects. He is married to Lize van Wyk and has two children, a little girl and a boy. He loves taking on new projects and doing woodwork in his down time.
André Burger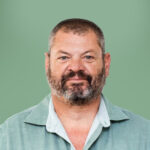 André matriculated at CR Swart High School in Brandfort in 1990. After school he went on to live one of his passions and immediately joined the SANDF as a Standing Force member. In 1996 he left the SANDF with the rank of Captain. His career in the agricultural industry began at Senwes in 1997 as a Sales Clerk. Later, he served at Senwes and Afgri as Branch Manager at Dewetsdorp, Petrusburg, Marble Hall and Bloemfontein respectively. He completes the MPP and BOP management programs at the University of Bloemfontein. André and his wife Annalise, have two children, a son and a daughter. He spends every moment of his free time living a shared passion, rock and beach fishing with his son. He also loves to work with his hands.
Gerdus Steyn
Gerdus matriculated in 1998 at Heidelberg High School in the Western-Cape. In 1999 he commenced his working life at Eureka Mills before moving to SSK: Grain, Heidelberg later that same year for an apprenticeship in grain grading. In 2000 he moved to Karringmelksrivier, where he was responsible for operations SSK Animal Feed. Since 2001 he has been in Swellendam where he gained hands-on knowledge of the Seed Industry. He was promoted to Manager: Seed in 2014 and became Senior Manager: Seed on 1 May 2023. He has extensive knowledge of the Grain industry. He is married to Suzanne and is a nature lover and golf enthusiast.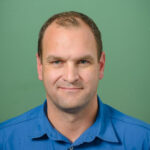 Villiers van Veen
Chief Financial Officer
see details
Villiers van Veen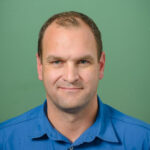 Villiers matriculated at the Boland Agricultural School in 1997, after which he obtained the B.Acc. Degrees at the University of Stellenbosch and B.Compt (Hons) at UNISA. He completed his clerkship at Moores Rowland and qualified as a Chartered Accountant, after which he worked at Ernst & Young in the US, the Netherlands, Namibia, Norway, Ghana and South Africa. Upon his return to South Africa, he also earned the Chartered Financial Analyst qualification and was the Investment Risk Specialist, and later Manager, at Momentum Asset Management (formerly Metropolitan Asset Managers) before joining SSK. He is married to Catherine, a teacher, who shares his love for family, friends, nature and 'peanut butter milkshakes'. They have 3 children, a twin and a younger brother.
Andre Joubert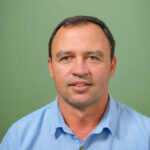 André Joubert grew up in Swellendam and matriculated at Paarl Gymnasium. He obtained a B.Agric. Admin as well as an Honors degree in Agricultural Economics at Stellenbosch University. After his studies he worked in both England and the Falkland Islands. Back in South Africa, he worked at FNB and ABSA as Agricultural Economist for 5 years each and looked after the West Coast as well as the Overberg district. He is married to Sunette and is the proud father of a beautiful little girl and boy. In his spare time he enjoys mountain biking, time with family and friends and of course a nice braai.
Francois Smit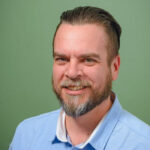 Francois' professional experience comprises of 25 years of software analysis and development in various sectors. He matriculated in 1995 in Hartbeespoort, after which he commenced his studies while working as a Cobol programmer at MGK in Brits. He moved to Cape Town in 1999 and was amongst others employed by Digica, an international software company. In 2007 he started his career at SSK and was part of a team in 2010 that lead SSK into a new technology era. He obtained a B.Sc. Informatics degree from Unisa in 2016. He is first and foremost a family man and he and his wife Elize have 2 children. He values quality time with his family and enjoys the daily walk and chat with his wife. God is the centre of his life and he spends most of his free time to serve God during outreaches at the local church and in the community.
Alwyn Burger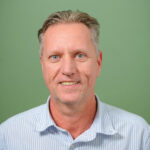 Alwyn matriculated at Overberg High School in Caledon in 1991. After completing his employment, he began his initial studies by obtaining his ND: Personnel Management at the then Cape Technikon, and then completed his part-time degree in Human Resource Management through Unisa. with his accreditation with the SABPP as a Chartered Practitioner. He also completed his Business Administration degree through Unisa in 2015. He started his career as Training Officer for Stellenbosch Farmers Winery, was a Staff Officer at Swartland Group for four years and then entered agriculture as Human Resource Manager at agricultural companies Noord Boland / Boland Agri and SMEs prior to his appointment at SSK as HR Manager on April 1, 2006. He is also a keen cyclist and in his spare time he looks for nature, loves photography and fast cars.
Koos van Zyl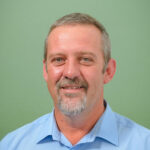 Koos matriculated in 1994 at Langenhoven High School in Riversdale. In 1995 he started working at First National Bank and also obtained his B.Com degree through UNISA. After 16 years in Banking, he joined the SSK branch in Heidelberg as Manager: Finance and Administration at the end of 2010. Koos is married to Adri and they have three children.
Emmie Germishuys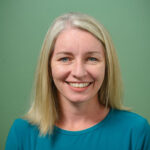 Emmie is a native of the Karoo and grew up in Steynsburg where she matriculated in 2001 at Paul Kruger College Private School. She obtained the Degrees B Rec (Cum Laude) and B Rec Honors at the University of the Free State. As a bursary holder, she completed her clerkship at Pricewaterhouse Coopers in Robertson and qualified as a Chartered Accountant in 2009 following the successful completion of both board exams. She started as Accountant at SSK on October 1, 2009 and has been in the position of Senior Manager: Finance since September 2012. She obtained the B Com Law degree from Unisa in 2015. Emmie loves sports and she and her husband Rohan love to play golf and she also jogs to stay fit. They have 2 sons.
Herbert Streicher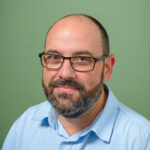 Herbert is a native of George where he matriculated in 1994 at Outeniqua High School. After school, he began to live out his passion for Information Technology by acquiring his MCSE at ITIQ in Cape Town. After 5 years as Information Technology Manager at Tuinroete Agri, he joined SSK as Senior Manager Information Technology in September 2013. He is currently studying DIP ITE through Unisa. Herbert is married to Suzanne, a kindergarten teacher, and they enjoy spending their free time with their two Basset dogs.
Annelie van Wyk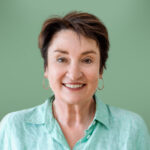 Annelie matriculates at Menlo Park High School in Pretoria. She obtained a Masters degree in Psychology from the University of Pretoria in 1992. Previous employers include the Industrial Development Co-operative, Datacentrix and Tuinroete Agri. She is currently Senior Manager: Marketing and Communications at SSK and is the Editor of the Wenakker.
She is married to Fanie, a Clinical Psychologist. They live in Mossel Bay and have 4 children. The whole family shares a passion for the outdoors and enjoys everything nature has to offer.